Contact Our Farm: (763) 568-6942 Email: petersentrees@aol.com

6113 County Rd. 6 SE

Clear Lake, MN 55319 

Farm Hours:

Fri./Sat./Sun.  9:30-5:00 p.m.

Fri., Nov. 26th  -  Sun., Dec. 19th

Beautiful Trees at Great Prices Since 1981

Welcome to Petersen Tree Farm!

Petersen Tree Farm has been growing and selling Christmas trees since 1981 on our 225-acre family farm in Clear Lake. We specialize in Cut-your-own and Pre-cut trees only, ... none of our trees are sold on a wholesale basis to tree lots.  And all of our trees are pesticide-free.

If you are looking for that perfect Christmas tree at an affordable price and a fun & memorable Christmas outing in a beautiful and spacious country setting.....come see us!  We offer an excellent selection of 11 varieties of trees in all sizes up to 16'+.   NO extra charge for tall trees. 

FREE shaking & baling, weather permitting.  Please browse our site for more information about our farm and contact us if you have any questions.  We hope to see you soon!  Merry Christmas!



We accept CASH or CHECKS

Thank you!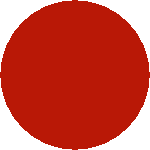 For the health and safety of all our customers, wearing a mask inside our building and maintaining a 6' distance is recommended. 

                   Thank you.

Free

Visits with Santa:

Sat/Sun (Dec. 4,5) 

1:30-3:30 p.m.